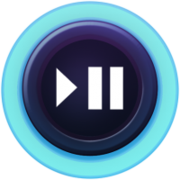 Jackpot City is the third theme of LittleBigPlanet Vita and its Creator Curator is Sean Brawn, Although Sackboy secured The Land Of Odd, its curator, Marianne Noisette, was abducted by Hollows! Fortunately the heroic Sean Brawn is on their trail! A thorough investigation of the The Puppeteer's operations within the city will shed some light on the situation.
Characxters
Edit
Main Levels
Having been abducted/rescued by the legendary Sean Brawn, it's time to enjoy this rare insight into his natural charisma, his meticulous planning, and his unmatched understanding of what the red light means! [more...]


Sean Brawn needs your help with some surveillance work, but every self-respecting hero needs a special gadget - so behold the Grappling Hook! As Mr. Brawn is currently unavailable, he's sent one of his trusty EyeSpies to give you a tour! [more...]


This place seems very busy for a disused factory. What exactly IS going on? Using the trusty EyeSpies to record your findings, you need to discover exactly WHAT The Puppeteer is up to! So, be nifty with that Grappling Hook, or you're likely to end up on the disassembly line! [more...]


After a successful bout of espionage-ing, Sean Brawn has the evidence he needs. It has something to do with joy, brains, and things generally falling apart. And it's all because of one evil person. Where that person is...well, he's not quite sure yet! [more...]


Fresh off the press is this super high tech vehicle - the BrawnRoller! Heed the instructions of the EyesSpies and tilt your way through the neon lit ventilation shafts and into the lair of The MegaBrain! [more...]


In need of information on The Puppeteer's misdeeds, it's time to break into the vault and confront the MegaBrain. If you can pull off this audacious break-in, it may earn a place in Sean's long list of successful missions! [more...]


The MegaBrain doesn't seem very happy to see you. But that might be thanks to The Hollows playing havoc with its wiring! Use the Grappling Hook to ascend the tower and get rid of those Hollows before the MegaBrain blows a fuse! [more...]


Our two plucky heroes discover that the MegaBrain isn't so bad after all! Over a civilized piece of cake and a cup of tea, they learn that The Puppeteer's laboratory is in the frightful halls of Spooky Mansion! To get there, they must first take a magnificent journey in a nearby crate transporter! [more...]


Side Levels
Air Hockey is a 2-player Versus game. You can play online, or with a friend through shared screen play. use touch to move the goalie left and right. First to five is the winner! Now go get yourself some goals!


Two plastic slugger face off against each other, in this 2-Player Versus game. You can play online, or with a friend through shared screen play. Time your punches and blocks perfectly, and become king of the ring!


In this 1-player game, use tilt to move left and right as you bounce your way to the top as quickly as possible! Ascend the charts by grabbing as many Score Bubbles as you can along the way! And remember you'll get a score multiplier when you collect 5 bubbles quickly - so build your multiplier for maximum points!


This 1-player game may be called Collision Course, but the aim of the game is to navigate the highway, collect points and AVOID dangerous collisions! But you should never let the facts get in the way of a good title.


Music