LittleBigPlanet is a 2.5D platformer game originally released for the PlayStation®3 in November 2008, and since released on PSP in November 2009 and as a sequel, LittleBigPlanet 2, for PS3 in January 2011. One of its most well-known features is its vast and extremely flexible Create Mode, in which players can build their own levels in addition to those provided as part of the main story.

This community-run, official wiki contains 193 articles (since March 2007) to tell you everything you need to know about LittleBigPlanet. New content is being written up all the time, and you can join in whenever you like. Be brave!

For any of you original LittleBigPlanet veterans, please note that items have been named by their LittleBigPlanet 2 names, but redirects should help you find the information you're looking for.
The LittleBigPlanet Wiki (LBPWiki) is an official community-centric encyclopedia dedicated to the LittleBigPlanet series of video games: LittleBigPlanet (PS3), LittleBigPlanet PSP (PSP), LittleBigPlanet 2 (PS3), Sackboy's Prehistoric Moves (PS3), LittleBigPlanet Karting (PS3), LittleBigPlanet Vita (PSV), LittleBigPlanet Hub (PS4) and LittleBigPlanet 3 (PS4).
Currently hosted by RealCarlosV, a large LBP fansite, this wiki is accessible for anyone. Any registered user can freely add or edit articles to ensure the wiki is always up to date with current information. This wiki aims to be the best online resource for detailed, accurate and up-to-date LittleBigPlanet information. Template:Navbar portals
Administration
Edit
The LBPWiki is managed by Wiki Curators (often called bureaucrats on other wikis) and Wiki Moderators (often called adminstrators or sysops on other wikis), who are here to organize and monitor the growth of the wiki.
Did you know that the Sackpedia Wiki has ...

193 Articles

211 Files

...And 3 Active Users!
Feel free to add anything, and by anything, we mean: try to keep speculation in blog posts and the forums,. Anything that is added that is false will be removed; if you add information, back it up. Please do not make any unnecessary changes to the wiki. To avoid adding incorrect edits, please read and observe the Rules & Guidelines. If anyone is caught vandalizing, they will be immediately banned. 
Community portal • Glossary • Rules • Policy • About LBPWiki • Help

If you would like to propose a change to the main page, head on over to the discussion page.
"LittleBigPlanet", "Sackboy" and "Sackgirl" are trademarks or registered trademarks of Sony Computer Entertainment Europe. All rights reserved.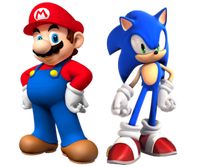 Platformer Games
Go to these sites for info or for help with your own wiki!
A Hat in Time • Azure Striker Gunvolt • Banjo-Kazooie • Bloodstained: Ritual of the Night • Broforce • Castlevania • Cave Story • Code: Hardcore • Conker • Contra • Crash Bandicoot • Croc • Cuphead • Donkey Kong • Drawn to Life • Epic Mickey • Ganbare Goemon • Jak and Daxter • Jazz Jackrabbit • Kirby • LittleBigPlanet • Mario • Mega Man • Metal Slug • Metroid • Oddworld • Ratchet & Clank • Rayman • Shantae (and WayForward games) • Shovel Knight • Sonic • Spyro the Dragon • Strider • Yooka-Laylee
Want your community included? See how!
See all of our Platformer gaming wikis!