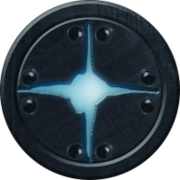 Spooky Mansion is the fifth theme of LittleBigPlanet Vita and its Creator Curator is Mrs. Sunshine, The Hollow-infested mansion's lost curator. Together they advance toward a final showdown for the fate of Carnivalia!
Characters
Edit
Main Levels
If there's one thing creepier than a haunted mansion, it's clowns. Now you've got BOTH to deal with! She's not the happiest of souls, but she seems to have lots of friends around, so there must be SOMETHING funny about her! [more...]


As you make your first steps into the mansion, things start to get really creepy! But at least it's also really dark! Use lights to guide Mrs Sunshine through the dimly lit hallways, before it starts to affect her cheerful disposition! [more...]


Who would have thought an unkempt kitchen could be so much fun! The Dead Chef would never approve! As with all hygiene hotspots, it's best to keep your gloves on...your Grabinator gloves in this case! Everyone loves playing with their dinner, so let's see if you can use these filthy foodstuffs to your advantage! [more...]


This mansion seems to be getting more spooky by the second, so you should really watch your step down here; who knows what dangers lie in wait for the unwary gadder! Still, you couldn't wish for a more cheerful companion to keep your spirits up! [more...]


You know it's wrong to read someone else's diary. But nobody ever said you couldn't LISTEN to it! This diary is full of juicy gossip too. It might just make you see The Puppeteer in a different light! [more...]


This fiendish laboratory is where The Puppeteer has been bringing all of his toys to life. He's still nowhere to be seen, but the effects of his actions are everywhere! So tread carefully here! There is no telling what dangers lie around the next corner! [more...]


The Puppeteer looms before you, and his diabolical creations are the only things that stand between you and triumph! If you are to return joy and laughter to The Omniverse, you must don your most heroic outfit and give The Puppeteer a performance to remember! [more...]


The Puppeteer finally finds his toys and who would've guessed that they were...Nope, shan't tell. You'll have to find out for yourself! But brace yourself, this twisted tale has a twist in its tail. What do you mean you knew all along? [more...]


Side Levels
In this 1-player game, your Zombies need help to stay airborne! So do them a favour and use touch to pull back the springy platforms and send them soaring into the air! You'll earn points for as long as each one is off the ground. And be sure to aim for the score pickups for some bonus points!


Don't lose your marbles...Roll them! Tilt your marble around this maze-like course, collecting as many point bubbles as possible. But try not to fall into the fiery pits!


This fast-paced 1-player game requires you to guide coloured thingies to the right slot. Use touch to create paths and match the colours.


Music